Annual NEWARA Meeting
Jan 5, 2024 @ 7pm
George Amos Memorial Building
---
Next Scheduled VE Session
January 6, 2024 @ 9am
George Amos Memorial Building
If you are planning on testing, please contact WY7JR
Contact Jack at [email protected] if you plan on testing.  If we have no one scheduled, we will cancel the session!  If you are ready to test prior to the next scheduled time, please contact Jack.
Go to https://apps.fcc.gov/coresWeb/publicHome.do to obtain required FRN
---
NEWARA Annual Banquet
Jan 13, 2024 @ 5pm
George Amos Memorial Building 
---
Time to Pay your 2024 NEWARA Membership Dues
Please see David King, WY7DK. ([email protected])
He accepts checks and cash!
Want to be a NEWARA Club member OR do you need to renew your membership
If you are interested in joining our family of ham operators, please see one of our Officers Listed under "Members" Annual dues are only $25 for individuals and $30 for all family members living at the same address.
Please complete the attached file and print when you submit your
2024 NEWARA Membership Dues
Membership Application Form – Fillable – Updated 2020
Welcome to the NEWARA web page.  If you have suggestions on what you would like to see here, please contact Dave, [email protected] or Jack, [email protected].
NEWARA – Northeast Wyoming Amateur Radio Association
NEWARA
P.O. BOX 2208
Gillette, Wyoming 82717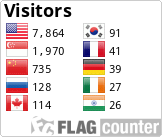 To view our Facebook page: https://www.facebook.com/groups/800675620079008/

[custom-facebook-feed]